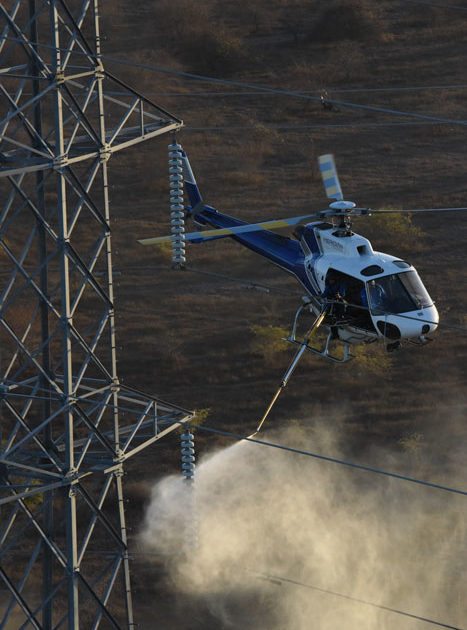 Meridian Helicopters have worked closely with Queensland electricity providers Ergon Energy and Powerlink for many years, providing helicopter services to assist in the maintenance, reliability and safety of the state's electricity network.
Powerline Inspection
Helicopter Stringing
Insulator Washing
Aerial Platform
Tower Transfer
Meridian Helicopters are contracted by Powerlink Queensland making Meridian one of Australia's leading aerial utility suppliers. Transmission line aerial maintenance services. Routine visual and photographic patrols of transmission lines in Northern Queensland. Recording of faults found on routine patrols and notification details uploaded to Powerlink. Routine hover inspections. Routine washing of insulators.