GEOFF KEIR
COMPANY CEO & CHIEF PILOT MERIDIAN HELICOPTERS
• Geoff has over 13 years of dedicated experience in the commercial helicopter industry.
•Geoff has accumulated thousands of hours operational expertise encompassing firefighting, powerline maintenance and construction, precision lifting, aerial filming, mining support and exploration, disaster relief, remote area operations. Geoff's intense passion for the helicopter utility industry has seen him create the Meridian Helicopters brand and it become one of the leading powerline utility maintenance and construction providers in Queensland.
Meridian Helicopters | Aerial Platform | Precision Lifts | Queensland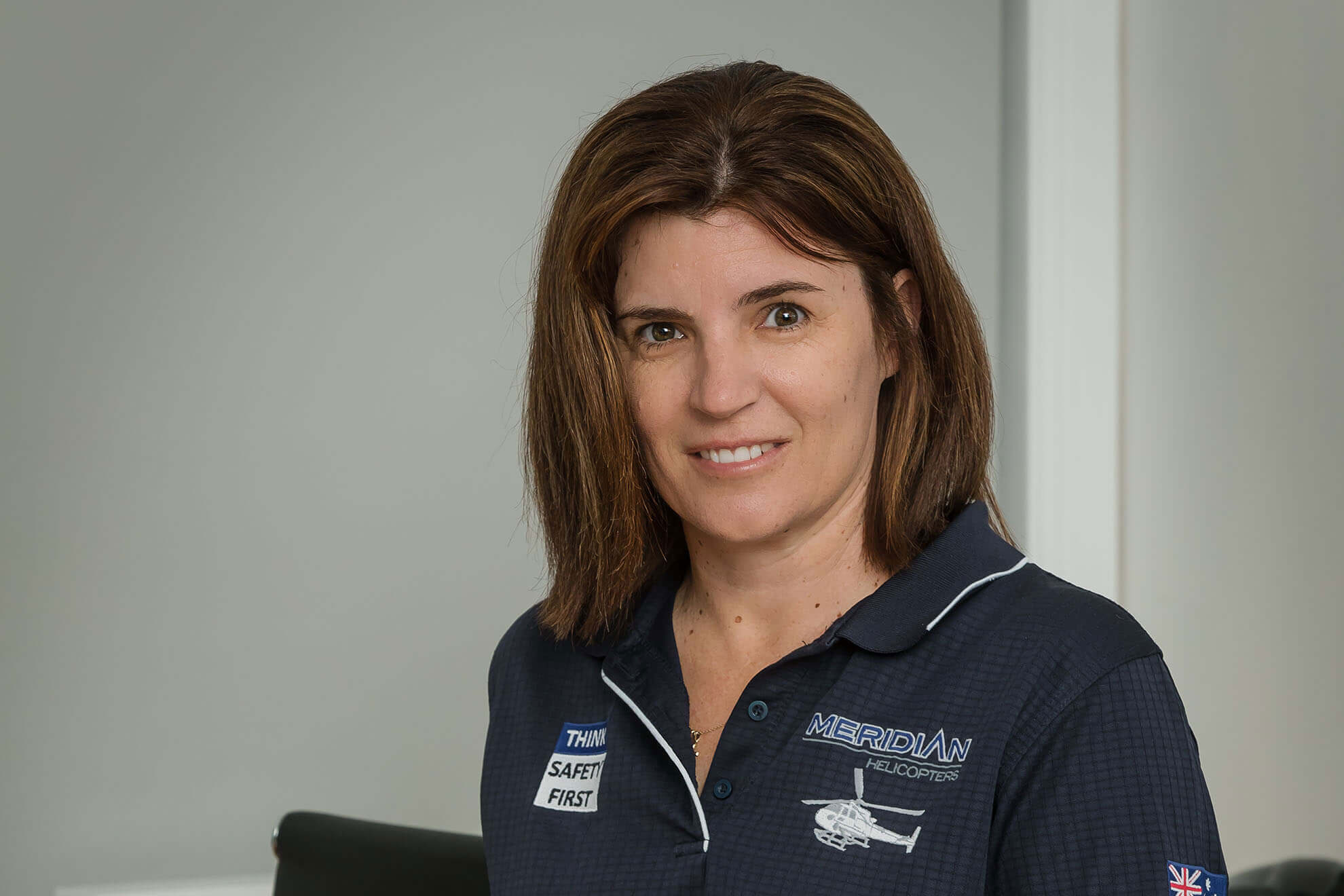 KAY DIXON
PARTNER - CHIEF FINANCIAL CONTROLLER
• Kay has a proven working history in company Finance and Human Resource operations for over 2 decades.
• Her strong background in human resource management and administration within the electrical utilities industry and Kay's knowledge of financial systems coupled with her ability to oversee staff resource requirements has enabled her to add stability, direction and controlled growth to the company.
Meridian Helicopters | Aerial Platform | Precision Lifts | Queensland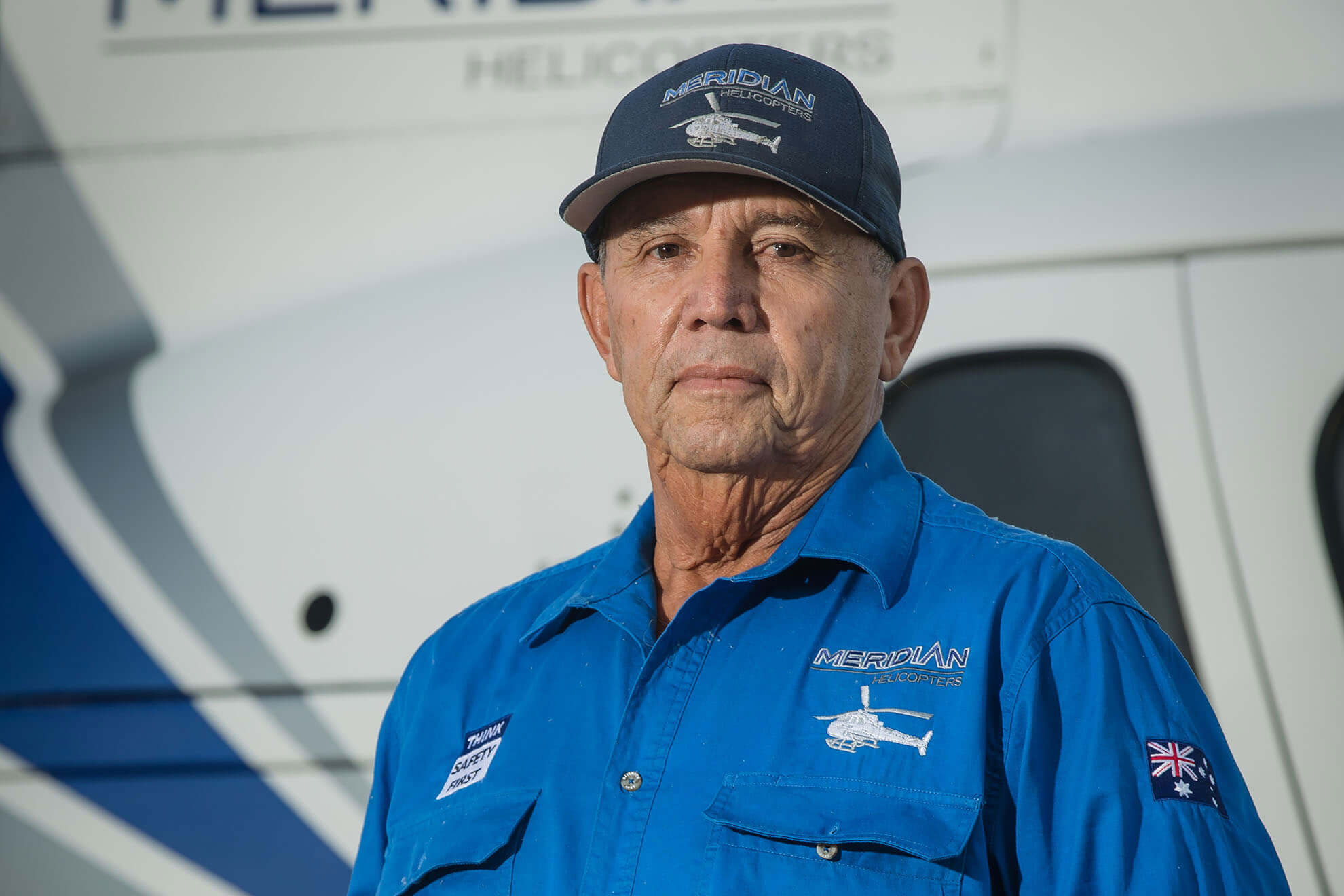 TOMMY LOWMAN
TEAM LEADER / AERIAL LINESMAN
• Tommy has worked in the Transmission Electrical Line industry for over 25 years, the majority of that being in the high voltage live line environment.
• Tommy brings a wealth of experience to Meridian Helicopters, stemming from the key roles he has held in the energy industry. Tommy's high-level knowledge of field-based works including maintenance, construction, hot stick, live line work, along with aerial fault patrols (including photography and data analysis) and platform repairs makes him an essential part of Meridian Helicopters' leadership team.
Meridian Helicopters | Aerial Platform | Precision Lifts | Queensland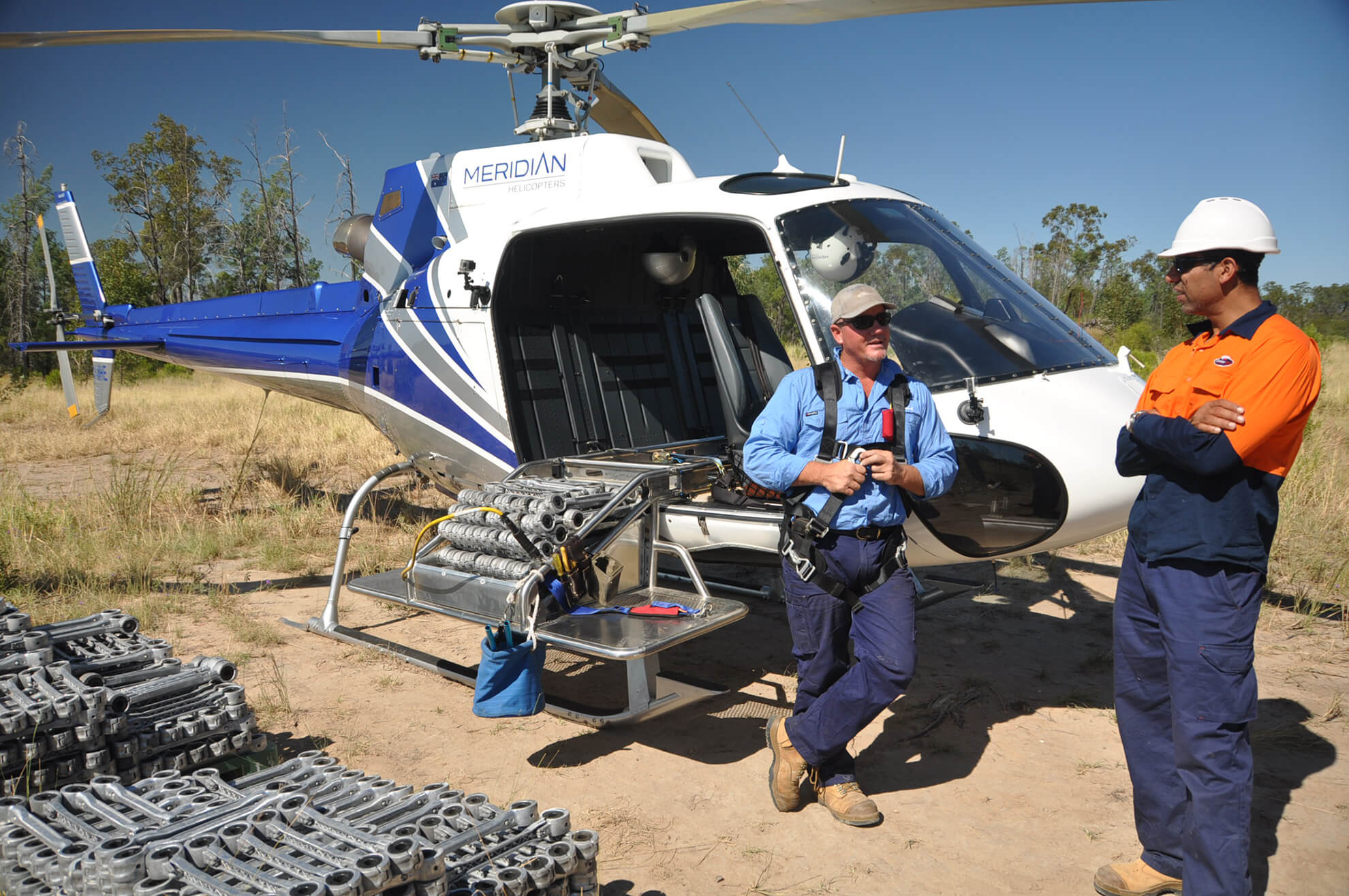 GROUND CREW
• Our Ground Crew is rigorously chosen to ensure they have vast amounts of experience working in remote areas.
• Each member possesses high level knowledge of helicopter ground operations. They are all qualified in working with and around dangerous goods while also ensuring safety with passengers and aerial workers is maintained. They are key to Meridian's operations including fuel transfer/re-fuelling, passenger transfer, and handling of external loads.
Meridian Helicopters | Aerial Platform | Precision Lifts | Queensland